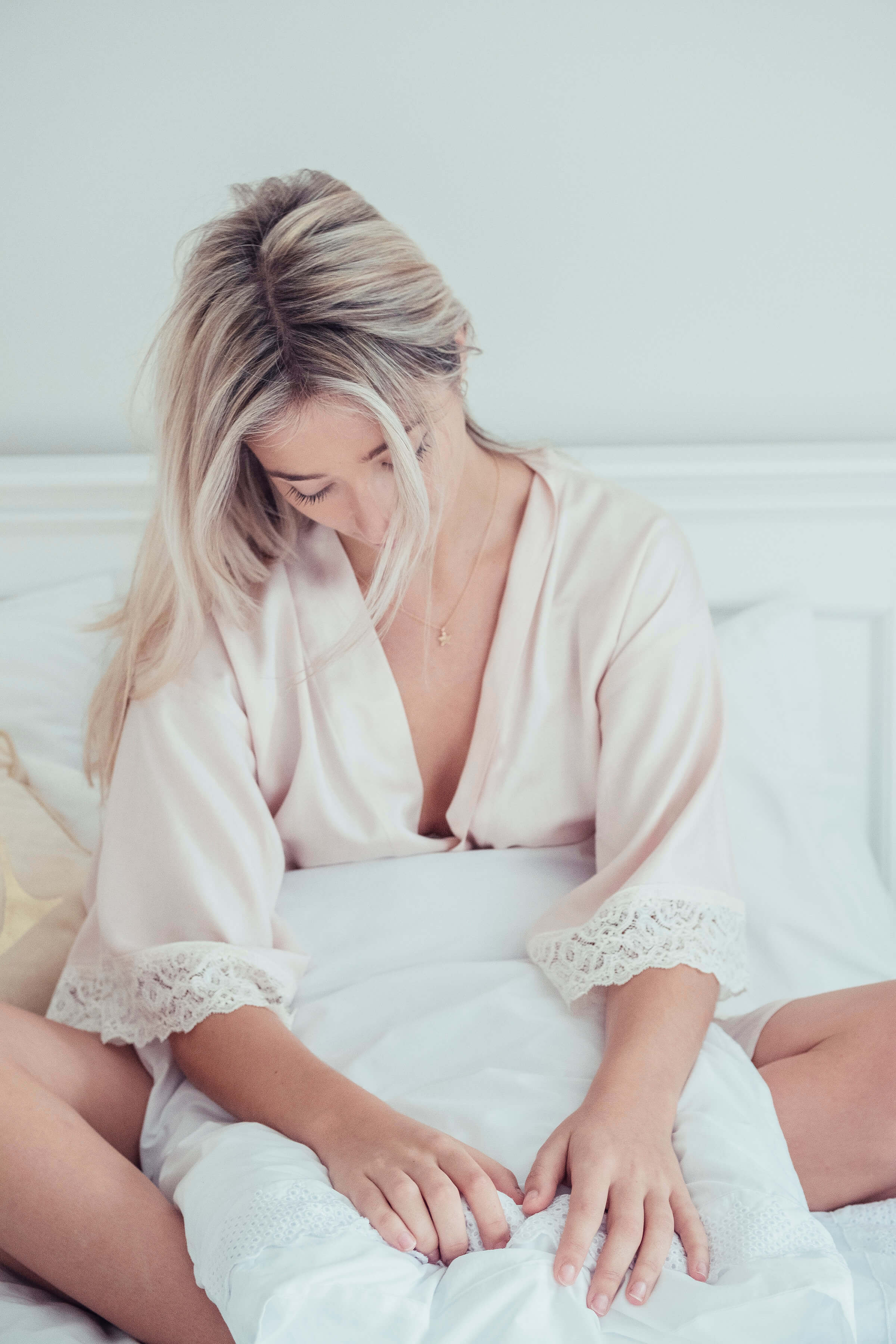 Celaeno Robe in Blush
This enchanting statement piece with cream lace trimmed slouch sleeves will be a truly magical addition to your wardrobe. Our bamboo silk fabric is dyed using wild birch bark, resulting in a beautiful blush rose colour.
DETAILS & FEATURES
Truly unique
Each of our Celaeno Robes are truly unique due to the use of natural plant dyes. Garments may show dark and light colour pigmentation specks that will fade over time.
QUALITY
We design and make each robe in England, sourcing only the finest plant based fabrics that have been organically and sustainably produced. Our traditionally made leavers lace is beautifully created by a 170 year old family owned company, here in the UK.
Free gift box
All our robes arrive beautifully wrapped in a luxury gift box adding that extra special touch.
SIZE GUIDE